Student Representative - Elisa Van Kenhove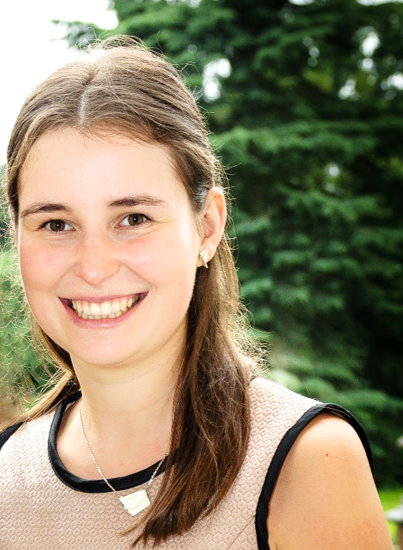 Elisa Van Kenhove (1991) graduated as a 'Master of Science in Engineering: Architecture (Architectural Design and Construction Techniques)' at Ghent University, Belgium in 2014. Since 2014, she has been working as a researcher at the Building Physics, Construction and Climate Control research group of Ghent University, mainly on technical installations in buildings, energy use in dwellings and renovation of heritage buildings. She also conducts educational tasks.
In 2015 she received a PhD-fellowship from the Flemish agency for Innovation by Science and Technology on the subject 'Coupled thermodynamic and biologic modeling of Legionella pneumophila proliferation in Domestic Hot Water (DHW) systems'. This PhD aims to develop a simulation model that allows to investigate the infection risk for Legionella pneumophila in the design phase of a DHW system and to test the effectiveness of disinfection techniques on an infected system. With that model, DHW system configurations that now dominate the market and alternatives proposed to lower the energy demand will be assessed to come to new 'best practice' guidelines.
In 2016 she helped with the organization of Indoor Air 2016 in Ghent, Belgium. She is the current Student Representative for the ISIAQ Board of Directors.

Elisa.VanKenhove@UGent.be