Member At-Large - Ulla Havarinen-Shaughnessy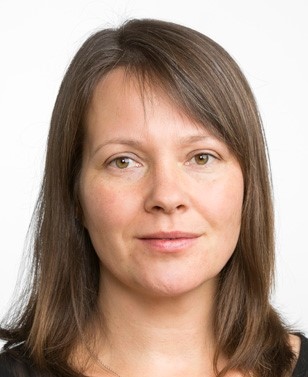 Dr. Ulla Haverinen-Shaughnessy has a broad, multidisciplinary research background, including studies in structural engineering, building physics, energy efficiency, and indoor environmental quality, from exposure assessment to health effects and health risk assessment.
After receiving her doctorate from Tampere University of Technology, Finland (TUT) in 2002, Dr. Haverinen-Shaughnessy was awarded Fulbright Research Grant for post-doctoral studies at Illinois Institute of Technology, Chicago. She has worked as Senior Researcher at the National Institute for Health and Welfare, Finland, coordinating several research projects focused on the effects of indoor environmental quality on health and learning outcomes. An aim has been to find solutions that are sustainable, and also improve health and productivity.
As Docent of Healthy Buildings, Dr. Haverinen-Shaughnessy has collaborated with TUT in many projects. As Visiting Professor at the University of Tulsa, Oklahoma, she has also participated in several research projects in the USA. In addition, she has served the scientific community in many expert positions and been active in writing publications. One of the publications she co-authored won the "Best paper" honors bestowed jointly by the editors of Indoor Air and by the ISIAQ Academy of Fellows.
ulla.haverinen-shaughnessy@thl.fi